Thursday Thirteen #8 - And now a word (or two) about facial hair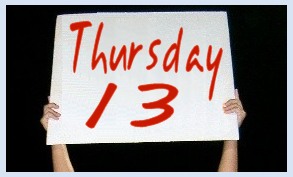 Beards in particular.
This week's Thursday Thirteen entry was inspired by a word of the day entry on wordsmith.org:
1. Pogonotrophy - is the act of cultivating, or growing and grooming, a mustache, beard, sideburns or other facial hair.
Pogonotrophy (po-guh-NAW-truh-fee) noun
[From Greek pogon (beard) + -trophy (nourishment, growth).]
2. Pogonology is the study of beards
3. And pogonotomy is a fancy word for shaving.

4. Did you know that facial hair is a secondary sex characteristic in human males? Most men develop facial hair in the later years of puberty, approximately between 15-18 years old.
5. There are blog postings devoted to the art of growing one's beard. Two with the same title: Adventures in Pogonotrophy - go here and here.
6. There's also an annual mustache contest. I am not clear on what the Grand Prize is but the entries are entertaining. Here's the winner: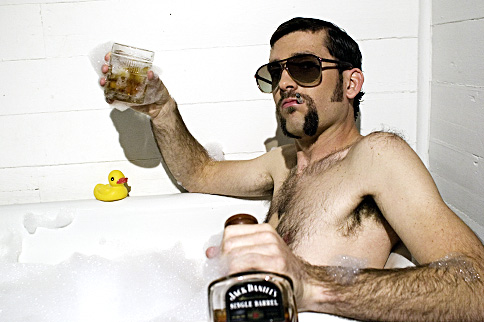 7. This guy won for the most extreme makeover: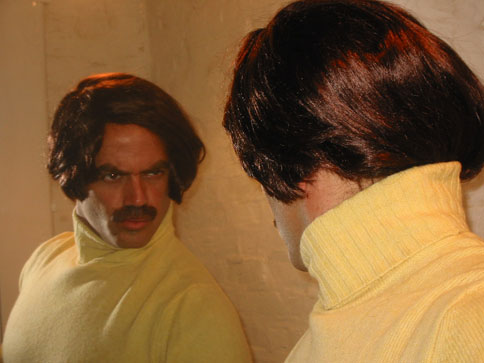 8. This was the winner for the most pathetic mustache category: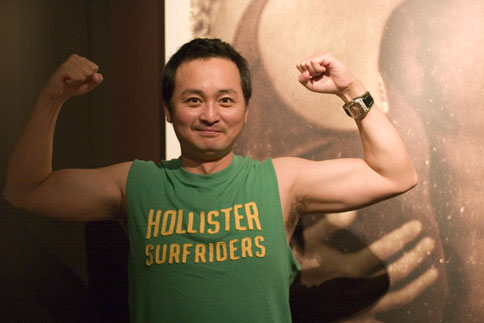 9. I wonder which category Sean Connery would have won had he entered?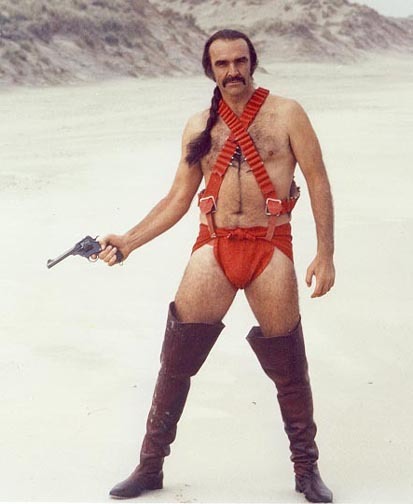 10. There also an annual beard growing contest called Whiskerino. Here's their motto:
"We are alienated from our own facial hair.

Society tells us that full beards are unacceptable. Businessmen, politicians, bankers, and the like are all clean shaven; all demonstrating the standards that middle class society expects us to maintain."
11. Beards, it seems, have a troubled history. Did you know that both Henry VIII and Elizabeth I taxed Englishmen with beards?
12. If you'd like to grow a beard, may I suggest going to Beards.org . They have been "growing better beards worldwide - since 1996."
13. And finally, there's a Beard Community Bulletin Board where its free to post images of beardedness, as long as they're family friendly. Go there to find images like this one: