Thursday Thirteen # 29 - Where's Waldo?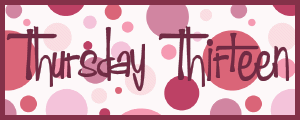 Red did a similar Thursday Thirteen post some time ago and it was an eye-opener. Curious to learn where in the world readers are coming from I checked Google analytics and discovered the simple, startling truth that the blogosphere is a global village. Below are the top thirteen countries.
Where in the world are you from dear reader?
1. United States
2. Canada
3. Ukraine
4. Australia
5. Sweden
6. China
7. Spain
8. Germany
9. Great Britain
10. Mexico
11. Brazil
12. Japan
13. Netherlands
Get the Thursday Thirteen code here!
View More Thursday Thirteen Participants