travel, mixed messages and romance - what else could a gal ask for?
My October 2007 horoscope courtesy of Astrology Zone.
In the coming month, you'd do well to step back and reassess your life. Only by stepping off the merry-go-round can you see how far you've come and decide where you'd like to take things next. While you take your schedule down to a more manageable pace, consider taking a trip overseas. You appear to be entering an important phase, one that will help you develop important contacts and interests abroad. If you've not yet acquired a set of luggage that you like, consider doing so soon, for between now and the middle of May of 2008 it will be getting quite a workout.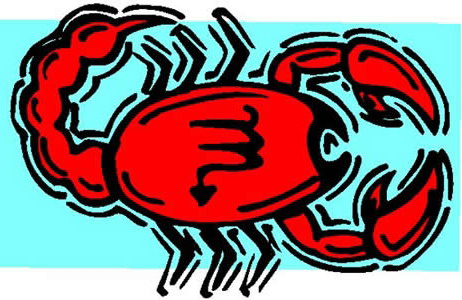 If you can't actually leave town, Mars' angle to Mercury suggests lots of communication will go back and forth with one or more people at a distance no matter what, whether on your BlackBerry, computer, fax, or iPhone. Keep in mind that Mercury will be retrograde, so everyone will be more susceptible to misunderstandings. Go the extra mile to be sure that the messages you send are clear and accurate.
A close relationship is about to see a serious commitment at the full moon, October 26. You may get engaged for your birthday, choose a wedding day, or actually wed. Sign with a business partner to advance a venture. Saturn will be prominent, so you can be sure the tie you make will be one that lasts. Mercury will be retrograde this month, so you may want to wait until the new moon November 9 to actually sign, but there is no harm in holding talks.
If you are single, Neptune will switch on 100,000 watts in your house of romance on October 31. Even if you've been disappointed with love in the past - this time, give love second chance. You're never too old to fall head over heels all over again.
Creative ideas also will get a big boost at month's end. Present an idea, have an interview or presentation, and get the kind of approvals from VIPs that you used to only dream about!