Of new writing, the interview and fresh eggs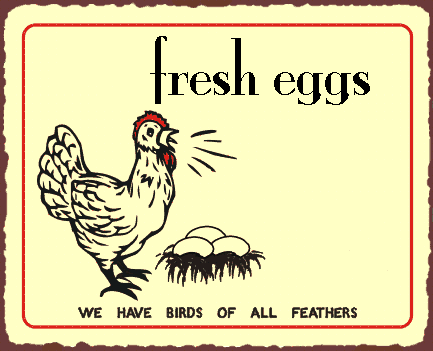 I asked my amazing and talented friend Thomma-Lyn to interview me (and she gratefully obliged) based on the intelligent, sensitive and thought-provoking responses she gave to Julia's questions. I've decided to turn the answers to these questions into longer pieces of non-fiction prose grouped together in a new section of my blog, called Fresh Eggs. Thomma-Lyn's questions have motivated me to go deeper and share more about my life and writing process than I normally would. And so, dear readers (and TL) I beg your indulgence and patience as I take the coming week or so to answer these questions more fully. And I'm keeping my fingers crossed that you'll enjoy the results.

The questions:
1. Tell me about chickens. Which came first, your little girl Chicken or the literary Chicken-scratch? And what, for you, is the symbolism of each and in what way do the two Chickens tie together for you?

2. Discuss how you feel about this quote by John Gardner: "Fiction that lasts tends to be 'moral,' that is, it works with a minimum of cynical manipulation and it tends to reach affirmations favorable rather than opposed to life."
3. If you could travel back to the Byzantine era, when and where would you go, who would you most like to meet, and why?

4. As a fiction writer, are you more of a plotter, a panster (flying by the seat of your pants), or a bit of both? Describe your thoughts on method.
5. Tell me about a couple of the strongest recurring themes that run throughout the fiction you write.
This is an interview meme, so if you'd like to be interviewed by me and post the answers on your blog, let me know.
Here's the how:
1. Leave a comment saying, "Interview me."
2. I will respond by emailing you five questions. Please make sure I have your email address.
3. You will update your blog with the answers to the questions.
4. You will include this explanation and offer to interview someone else in the same post.
5. When others comment, asking to be interviewed, you will ask them five questions.