Thursday Thirteen # 21 - 13 recent book purchases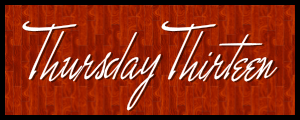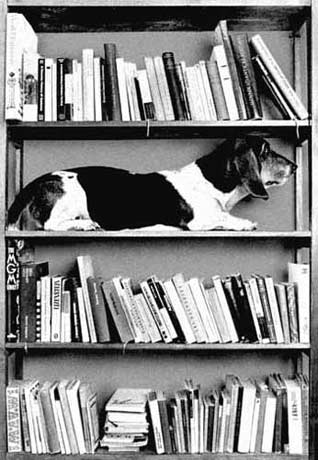 I

admit it: I am obsessed with books.

Our home is littered with them. Crammed bookshelves; piles of books deemed requisite bathroom reading; stacks of books that need to be entered into my library thing; tall columns of books that are used as reference beside my writing table; and, new books purchased from a recent bookstore run, still in bags … shameful, isn't it?

For this week's Thursday Thirteen, I bring you, in no particular order, 13 recent book purchases.
When I'll read them is any one's guess.
1. Alexandria: In Which the Extraordinary Correspondence of Griffin & Sabine Unfolds, Nick Bantock
2. The Morning Star: In Which the Extraordinary Correspondence of Griffin & Sabine is Illuminated, Nick Bantock
3. Fallen, David Maine
4. The Anxiety of Everyday Objects, Aurelie Sheehan
5. When She was Queen, MG Vassanji
6. The Memory Keeper's Daughter, Kim Edwards
7. The McSweeney's Book of Poets Picking Poets, edited by Dominic Luxford
8. Housekeeping Vs. the Dirt, Nick Hornby
9. The Polysyllabic Spree, Nick Hornby
10. Robbing the Bees: A Biography of Honey - The Sweet Liquid Gold that Seduced the World, Holley Bishop
11. A Short History of Tractors in Ukrainian, Marina Lewycka
12. Eats, Shoots & Leaves - The Zero Tolerance Approach to Punctuation, Lynne Truss
13. Elle, Douglas Glover
Which one do you think I should read first?
Get the Thursday Thirteen code here!
View More Thursday Thirteen Participants