say logo: egg magazine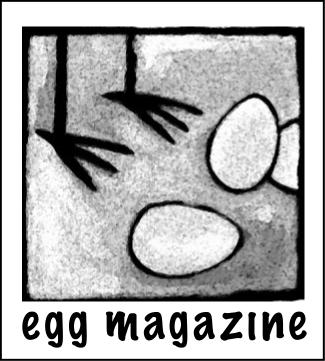 After struggling for months to come up with an appropriate logo for egg magazine , I have finally settled on a design and typeface.
Now comes the hard part: the execution.
Rusty from not using Macromedia Freehand since last summer, I have to re-learn this program and figure out an appropriate colour scheme (if any). I want the graphic element of the logo to look hand-drawn and convey a sense of fun. We writers have a tendency to take ourselves too seriously.
Open to suggestions.