Sunday Seven # 2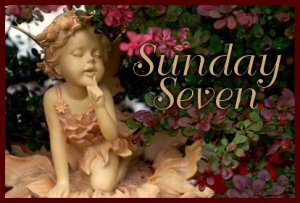 What am I most thankful for?
1. Waking up to the sound of our little chicken laughing and babbling each morning.
2. Being greeted with "mommmeee" when I come in the door after a long day at work.
3. Finding our kind, patient, loving and extremely capable Nanny to take care of EM.
4. Having EM all to ourselves each weekend and spending quality family time.
5. Attending church as family each Sunday.
6. Eating dinner together as family each evening.
7. Having some "alone time" each week where I can spend time on my creative pursuits.